About Search Officials
Who We Are
Search Officials is a digital marketing company specializing in Search Engine Optimization (SEO).
What We Do
We partner with select companies to provide long-term growth consulting, strategy and implementation via Search Engine Optimization (SEO) and a mix of other marketing channels. Learn more about our SEO Services in Chicago.
Phone Number
You can reach us by phone at
(312)-248-6910
Hours of Operation
Monday: 9am-7pm
Tuesday: 9am-7pm
Wednesday: 9am-7pm
Thursday: 9am-7pm
Friday: 9am-7pm
Saturday: 9am-5pm
Sunday: Closed
Where We're Located
Search Officials is located at 1 W MONROE ST, STE 412, Chicago, IL 60603.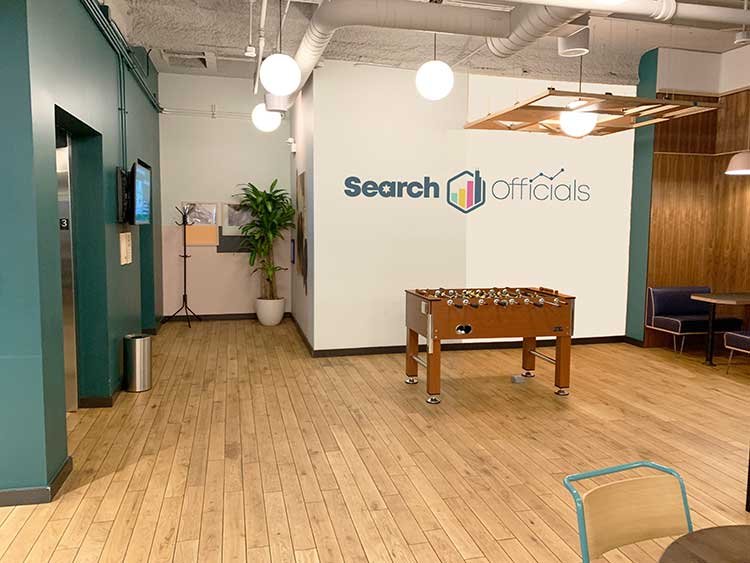 Directions to Our Office
There are many public parking options around our office downtown. However, public transit will likely be the best option. Our central location in downtown Chicago make it easy to take any Metra & CTA train or bus.
CTA train -Monroe Red and Blue Line Stops
State Street, Michigan Ave, Monroe Steet, Lake Shore Drive
CTA Bus – State and Monroe Bus stop 2, 6, 29, 36, 62, 146, 148
Please make sure you schedule an appointment before arriving.
Our Philosophy and Best Practice Approach
Google's objective is to serve up relevant content from trusted sources that not only answers the searcher's original search intent but go on to engage the searcher with comprehensive content and features throughout the entirety of their search journey and beyond.
We agree with Google. We continuously audit our strategic approach to ensure alignment with this philosophy. Clearly, it's ultimate best practice.
We believe all Google algorithm updates are backed by this philosophy. Therefore, we welcome algorithm updates while other digital marketing and SEO companies may dread algorithm updates.
We believe in the power of a brand that cultivates trust via an amazing user experience and engaging content that naturally aligns with the needs of their audience.
Quite simply, we believe prioritizing empathy over profit is the best long-term growth strategy.
Our Values – Partner Alignment
We're steadfast in our user-first, Google-aligned approach. Without it, long-term growth is in jeopardy. It also exhibits greedy, out-of-touch, business practices that Google will always drop the hammer on in the form of algorithm updates.
Therefore, it's imperative that we be selective with our partnerships to ensure we're building upon the Google-led, user-first, best practices approach to ensure long-term growth.
Our Commitment
We take our partnerships seriously. We're committed to growing our partners ROI.
We're not an agency that's trying to scale and grow at breakneck speeds. Fulfilling our existing partnership agreements with high-level execution will always be our first priority. We simply wont take on a new partner if it puts our team too close to capacity.